Volleyball Stands Tall

VOLLEYBALL STANDS TALL
Imagine tons of students in the stands cheering for your Greenway Demons. "LETS GO DEMONS LETS GO!"  Bamm! Our D1 commit, Tatum Parrot, spikes the ball so hard that the other team can't even get their hands on it. The points go up and the cheering gets even louder. That is what our Greenway volleyball games are all about. The Greenway varsity volleyball team won the region title with 13 wins and 4 loses on the season. 
"There definitely has been ups and downs to the season, but they all worked really well together," Coach Peterson said.
The Varsity team has a 9 to 1 region record and the JV team has had an undefeated region record. If that isn't impressive I don't know what is. Coach Peterson said that she likes the turnout of the season and is excited to see what the future of the team will look like.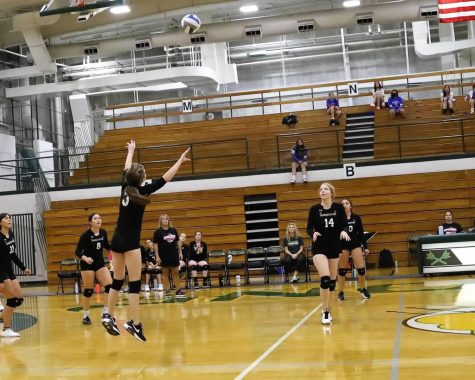 The players all had great outlooks of the season and made good friends. Some of the teammates made really good friends and sat together at lunch. Sophomore Gracie Lindell said that the team had differences but in the end the team came together and it made us even closer. Freshman Tatum Peterson said that she is really close with the girls on the team and that she had a blast because of how fun it was.
"It was a fun season and I loved every moment of it," Sophomore Arthelia Stafford said.
The volleyball environment is so special and everyone loves each other so much. The Varsity, JV, and Freshman teams all worked together and had a fun season.
"We all worked hard this season," Freshman Ashlyn Mackey said.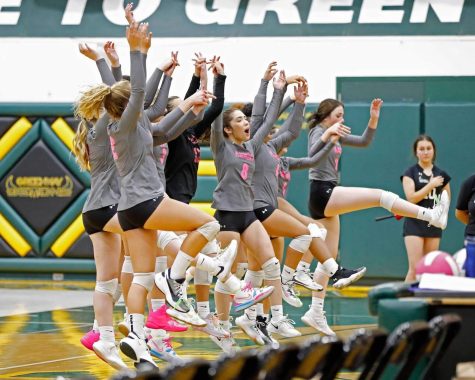 Unfortunately some of our senior varsity teammates will be leaving us next year to pursue their dreams. #1 Jenna Alcantar, is going to a university to become a teacher. #3 Tatum Parrott, our D1 athlete is going to GCU. She has been on Varsity all four years and is planning on playing professionally.  #8 Jordan Guerra, is going to go to college and become an Ultrasound Technician. #11 Genna Villegas, is planning on going to beauty school and practicing the art of hair. #13 Sierra Cornell, has been on varsity for three years. She doesn't know what she is going to do just yet, but her teammates are sure that she will bring a smile to what ever she does.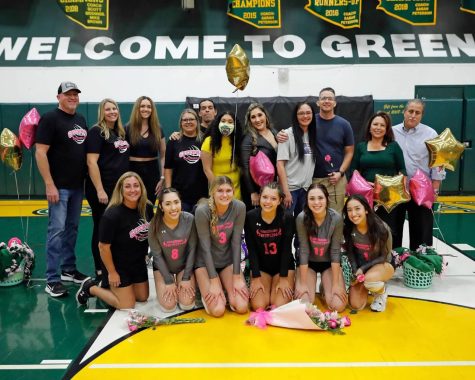 "This was a great group of girls, and it was a blast watching the team improve with each match," Junior Varsity Coach Shannon Nelson said. However, it can't always be great, as injuries are a part of any sport. Freshman Olivia Barron got hurt the last week of volleyball but she put up a good fight on the junior varsity as their setter and their right side hitter.
The Freshman/Sophomore volleyball Coach AP said she loves the turn out of the season and how the team got along well. "The team had good chemistry and a good attitude between each other," Coach AP said. Freshman Jazmyne Cordaro is on the team and said the season was over so fast but it had a good outcome.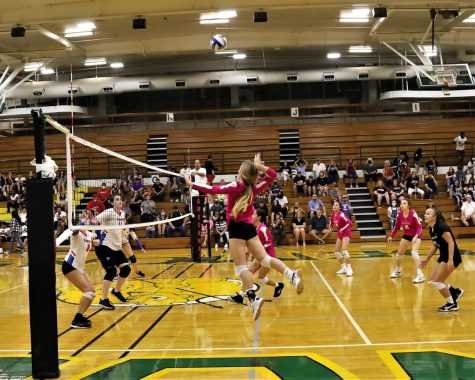 The season is over but next year promises to be another exciting run for Greenway Volleyball.