The Football Recap Ends with a 5 and 4 Wrap

THE FOOTBALL RECAP ENDS WITH A 5 AND 4 WRAP
Going into the football season, the Greenway football team was a very confident team. They were so confident that they knew they had a shot at making the playoffs.
The season had its ups and downs but the Greenway Demons came together with a winning season record in the end despite not making the playoffs.
"This season was a great season, and you guys are the best and my favorite group of guys I have ever coached," Coach Cook said. Coach Cook put all he had into this squad and he loves all of them and wishes that they will continue to strive and achieve their goals.
"I wish we could close the season out with a better bang but you guys are a great group of young men and if you guys need anything I'm one call away," coach McDaniel said. 
 This season was  pretty bad for the school and the team, according to max preps rankings. NCHS made the playoffs with a record of 3-7 which is upsetting with our 5-4 record. We were a better team and we just couldn't finish the season out like we were supposed to.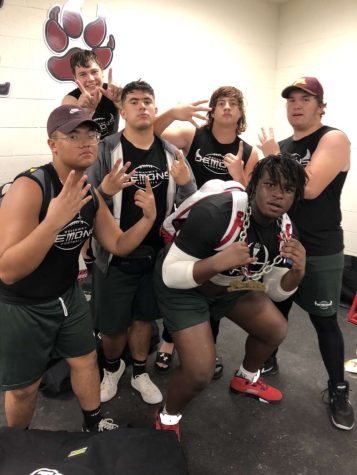 It is sad to see that the seniors of this year at Greenway didn't get a playoff appearance, but they played a hard season, from the offensive lineman getting pancake after pancake to the defensive line getting sacks after sacks, pick after pick. The defense had a total of 91 tackles and their leading tackler was senior Aohdan Murphey who led the team in tackles and led the defensive side. Right behind him was Senior  Milo Apodaca, Nathaniel Tupou, and Kevin Johanson; they had a very good season.
On the offensive side, we had Senior Ivan Andrade who had the most rushing yards out of the whole offense. Ivan rushed for a total of 414 yards with 110 carries, right behind him was Deavon Felix with 300 rushing yards with 62 carries. In total, the offense had 1148 rushing yards.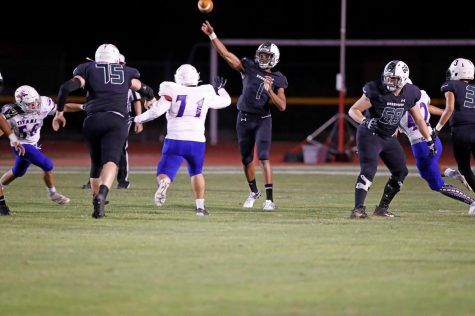 The wide receivers were a big part of the team scoring this past year, the offense had a total of 1022 yards receiving. Sophomore Kevin Johanson with the most had 488 receiving yards with 25 touches, next Senior Corbin Lizaragga had a total of 168 receiving yards and close behind him, Sophomore Devari Wade with a total of 146 yards receiving. Wade also ran back a kick return for 93 yards. That was an amazing play by Wade, showing off his skills still with 2 years left to play the sport.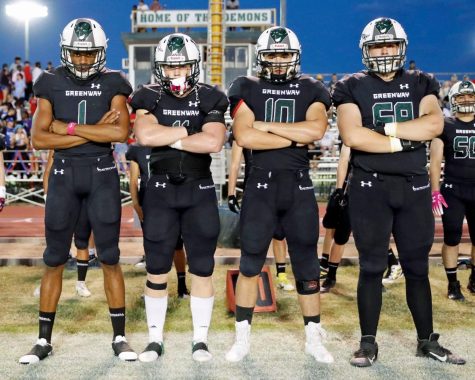 All of these playmakers lead the team into a winning season with their teammates and coaching staff, this season was a success. Great Job Demon Football.