Masks Are Back As Virus Attacks

MASKS ARE BACK AS VIRUS ATTACKS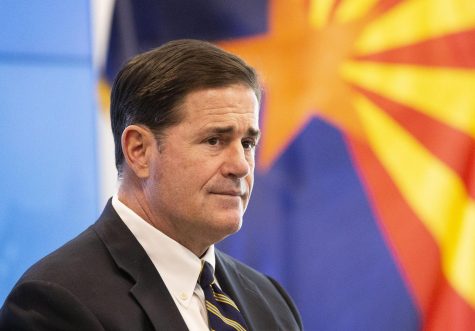 At this point, we all had some idea of how the new year was going to start off. After people came back from the holidays an abundance of COVID cases in the state of Arizona skyrocketed. Despite the recent surge in COVID cases, Gov. Doug Ducey decided to keep public schools open for continuous in-person learning. According to Ducey, he took "preemptive action" in order to keep students in classrooms. Ever since students have returned from holiday break, there have been more and more absences due to either the potential exposure of COVID or have actually been tested positive for the virus. Even with the entire school having to be required to wear masks again, especially indoors, schools possibly still stride closer and closer to going right back to online learning.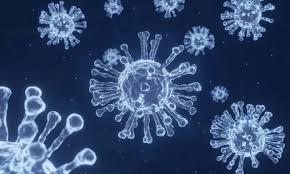 It seems the hopes for a good start to the new year have been trumped by COVID once again. COVID inpatients had reached their highest level in 11 months as a result of this omicron variation. According to KTAR NEWS's article "COVID inpatient numbers climb while Arizona sets record for new cases" on KTAR.com, it said that hospitals are once again being overwhelmed by the recent spike in COVID cases. On Wednesday, January 12th, COVID cases were at 18,783, topping the previous number on January 3rd with 17,234.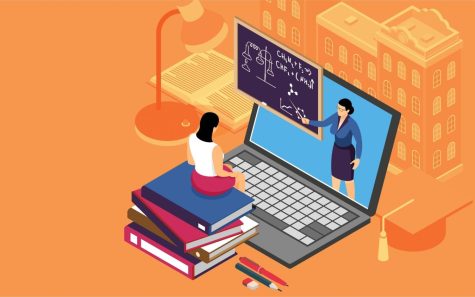 With the increasing rate of COVID cases including this new omicron variant, it's a possibility that students will proceed with remote learning once again. According to Bob Christie and Paul Davenport's article "Gov. Ducey wants public schools open despite COVID-19 surge" on azfamily.com, it said no Arizona public schools have announced plans to close or return to remote learning, but the president of the state teachers' union mentioned on Tuesday it may happen if enough staff are sidelined by illness. This is creating frustration for not only students but teachers as well.

Teachers have collaborated with one another to figure out what's the most viable way for students to continue learning without having to go back to online learning. As everyone knows, remote learning was more than a struggle for the majority of students and teachers, and are still recovering from 2020 and 2021. So the school has reinstated the rule that students be required to wear masks indoors at all times.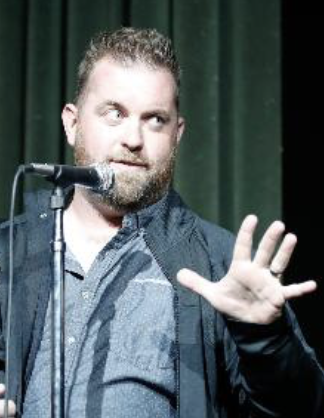 "I'm glad that we have the mask requirement in place. It fits well with all of our other mitigation strategies. As fast as this variant spreads, the more we can do to keep all of our, students, faculty, staff, and families safe, the better," Hospitality/Restaurant Management teacher Mr. Dudo said. However, as the new year progresses, this new variant spreads and the number of absences rises.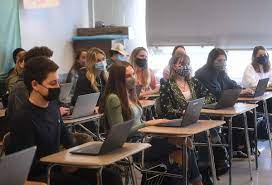 As frustrating as it is to wear a mask for the majority of the day, it's doing the school as well as the world a favor in minimizing the virus.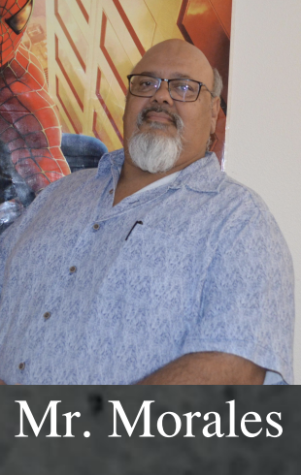 "I think it is a necessary evil. We are all tired of them, but with the surge in COVID cases, and with some people's refusal to get vaccinated, it is probably the only logical precaution we as a school can take," Psychology/sociology and English teacher Mr. Morales said. As long as Greenway's students and teachers continue to wear masks, the sooner it will be to where it will no longer be required.