Teachers Have Pets They Don't Regret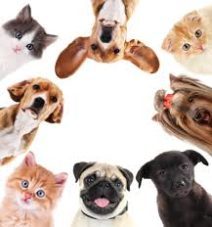 TEACHERS HAVE PETS THEY DON'T REGRET
Pets can give any human happiness and comfort. These are some of Greenway's students' and teacher's pets.
I have two dogs and their names are Princess and Luna. Luna is the daughter of princess which makes Princess the oldest out of the two. She has had them since she was a kid. They both are still alive.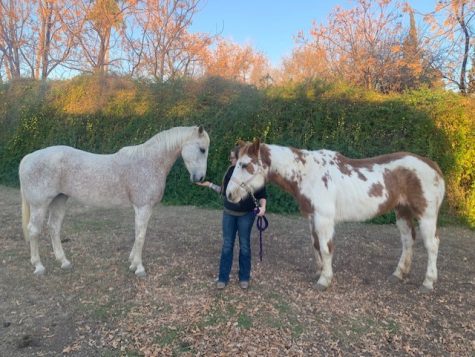 "I have lots of pets. Three dogs: Scribbles (10 years), Trigger (7 years), and Scrappy (14 years). We have had Scribbles and Trigger since they were 8 weeks old but Scrappy is a family members dog that we just took in during Thanksgiving. Three Goats: Kuzco, Hei Hei, and Fred. We got them in May when they were about eight weeks old; they are miniature silky fainting goats, and yes, it's hilarious when they faint. My favorite moment with the goats was when Fred pushed his two brothers down the slide on my son's playground.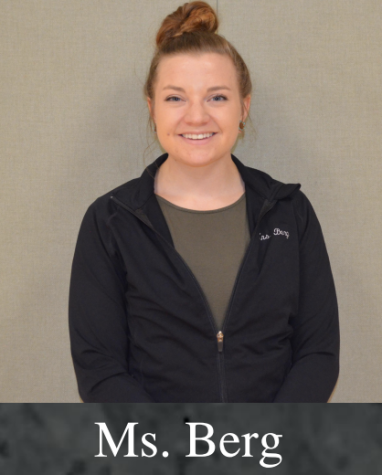 Then there is our most recent addition, our horse Luna. She is a grey mare, about 11 years old, we just got her this past Friday. I think my favorite moment so far is with Luna, she's only been with us for a few days but she already comes right up to me when I call her name and walks around the property with me, she's so sweet and LOVES treats," dance teacher Mrs. Berg said.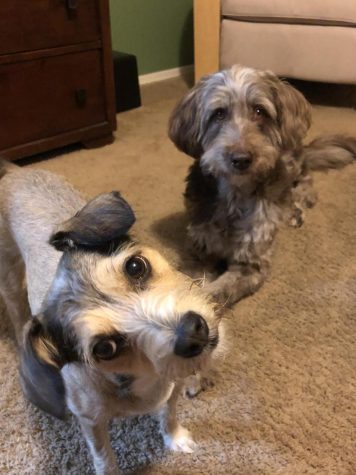 "I have four dogs. Mocha is a 12-year-old Aussiedoodle. Harley is a 13-year-old long haired (but I shave him) chihuahua. Charley is a 12-year-old "deer legged" chihuahua. Pipsqueak (aka Pip) is a 5-year-old terrier mix. My favorite moment with them is on the weekends when I wake up, I sit in my recliner and the three little ones (Pip, Harley, and Charlie) all curl up with me under a blanket to get cuddles and warmth.  They are adorable," PE teacher Ms. McDonald said.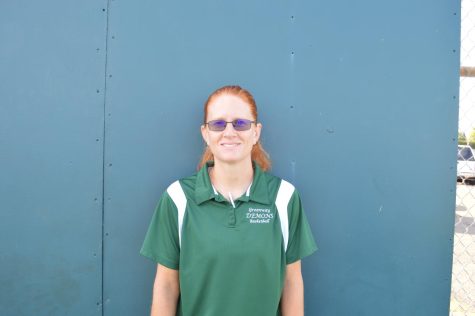 Ms. McDonald also mentioned that many years ago, she had a dog named Stanley. He was a cairn terrier. "Our Theater program was doing the play Wizard of Oz, and Stanley played Toto in the play. I had to bring him to school every day so he could attend theater practice.  He loved spending the days at school.  He would run around the track and play with the PE classes during the day. He was a star," Ms. McDonald said.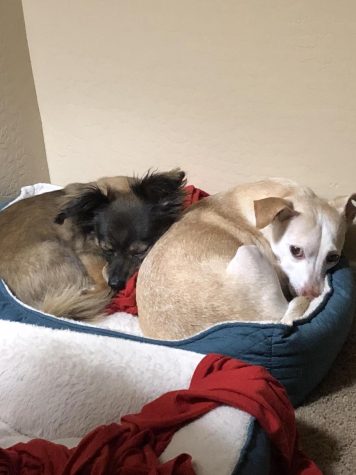 Pip and Mocha are on the first pic (Pip has the turned head)
Harley and Charlie on the next pic cuddled together.  Harley on left.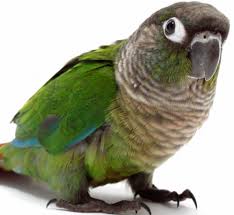 "I have a bird that is a green cheeked conure. My bird is a girl and her name is Cheeto. I've had her for about a month now and she's four months old. One of the best memories I have with Cheeto is hearing her say her first word," Freshman Yvette Duran said.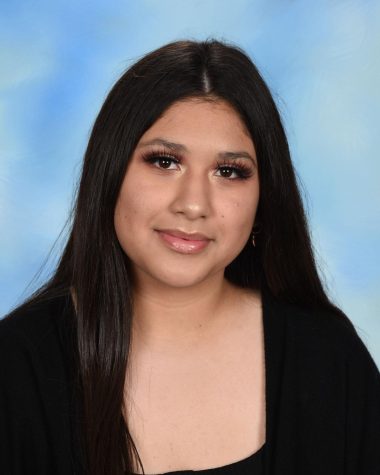 In an article, Kai Lundgren, Lawrence Robinson, and Robert Segal, M.A, "The Health and Mood-Boosting Benefits of Pets",  it gives some interesting facts about pets and what they can do to people's life. For example, the article states how most pets can help with people's health. Here's the example that is in the article, "A rabbit could be ideal if you're allergic to other animals. Birds can encourage social interaction and help keep your mind sharp if you're an older adult. Snakes, lizards, and other reptiles can make for exotic companions. Even watching fish in an aquarium can help reduce muscle tension and lower your pulse rate."
Pets are wonderful animals to have, they can bring so much joy and hope. And these were some of Greenway's lovely pets.