Girls Basketball is Going for it ALL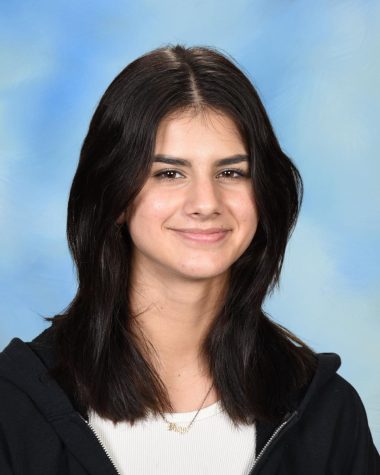 GIRLS BASKETBALL IS GOING FOR IT ALL
Last Friday night, Section H was being heard.  Hands up and cheering screams could be heard from the entrance. Friday night the Lady Demons faced the Coconino Panthers in the main gym to kick off the first round of playoffs.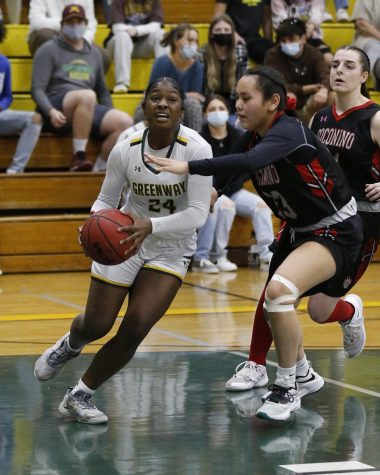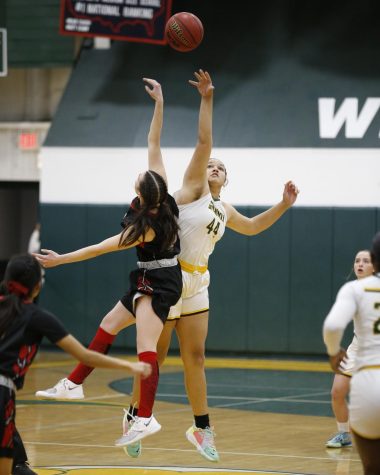 The Demons came out strong in warm-ups and continued it through the night.  The action was fast paced as the Panthers and Demons battled back and forth. Greenway led by two points at the end of the first quarter, but then coach Montoya and his Demons put their game into overdrive.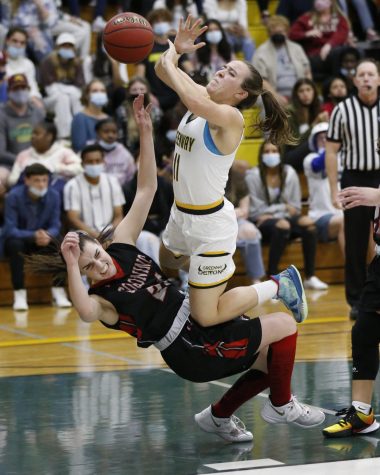 Kiley Sours-Miller dominated the glass as Tavia Stemmons and Daziane Stevenson applied pressure that Coconino could not handle. Haley "the comet" Connor drove the Demon offense along with Diamond Stevenson.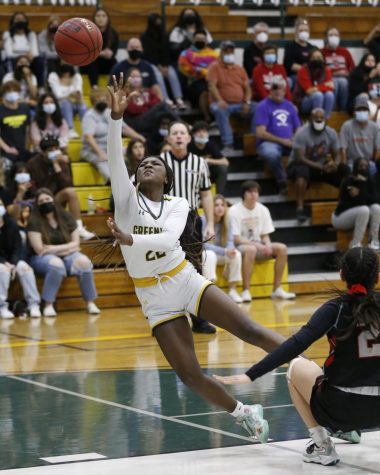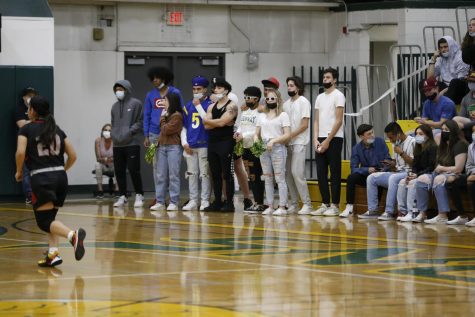 Section H was on their feet defending green and gold. Sophomore Diamond Stevenson was an eye catcher. She played tough through the Panthers defense and her and-ones were countless.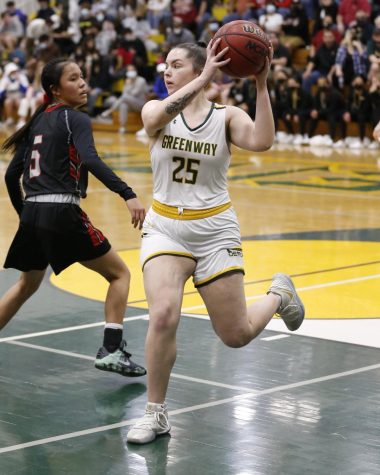 Passes up high to Junior Kiley Sours-Miller secured effortless shots off the glass. When it was all said and done the Demons won by 20 points.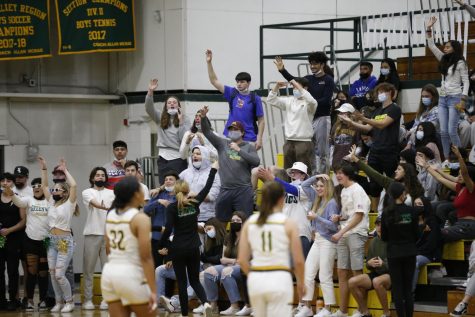 The girls ran onto the court when the final buzzer sounded and the scoreboard said 58 to 38.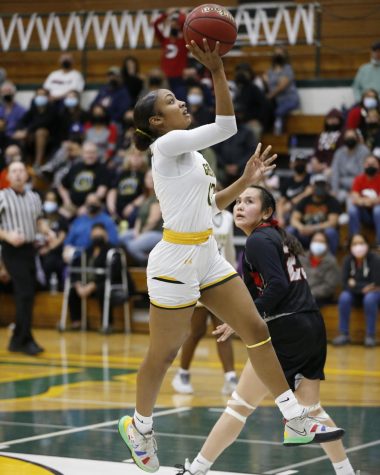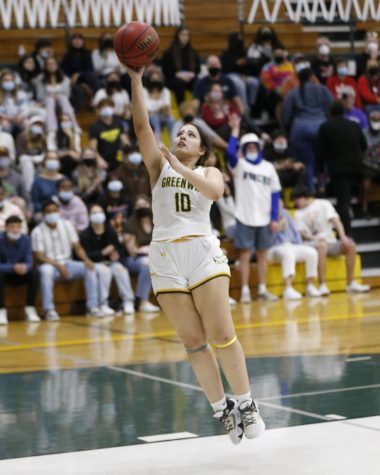 This win puts Greenway into the sweet sixteen of the State tournament. Next up for the Demons is a road playoff game against fourth ranked Mesquite on Wednesday night.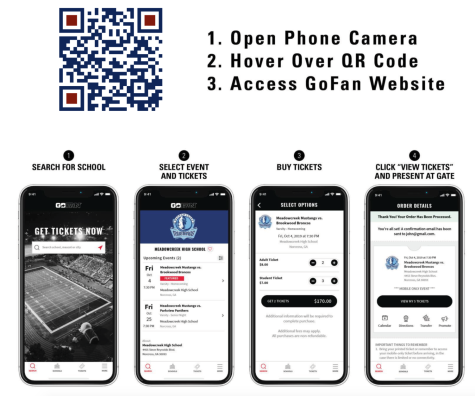 You will need to use this QR Code to buy a ticket. Money won't be accepted at the game. Mesquite is located in Chandler and we need Demon Nation there to support our red hot basketball team.