Have a Heart and Make Some Art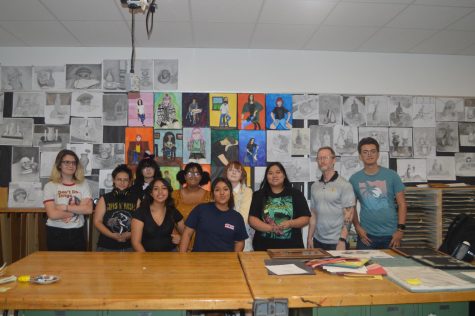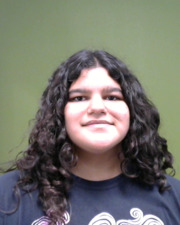 HAVE A HEART AND MAKE SOME ART
Walking into the room you will see students working on art and having conversations with their friends. As you look around at the walls, you will see art made by students and a wall filled with art.
Mr. Hewlett runs the Art Club here at Greenway. On Wednesdays students are allowed to come in after school.  The art club is open to all students.
"If students are not able to take an art class in the current semester, they can come in and work on whatever they wanted." Art teacher Mr.Hewlett said.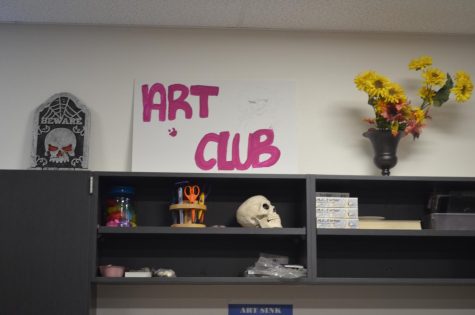 Art students aren't just in the art room working alone. The club makes it so that they are allowed to have friends when working on art. Mr.Hewlett said that another way Art Club is helpful is that students can just be with their friends when others aren't able to. This is good because some friends who don't have many classes together sometimes seem to drift apart throughout the school year since they never have time to catch up. If they were able to go to Art Club they would be able to talk to each other while working on their art projects.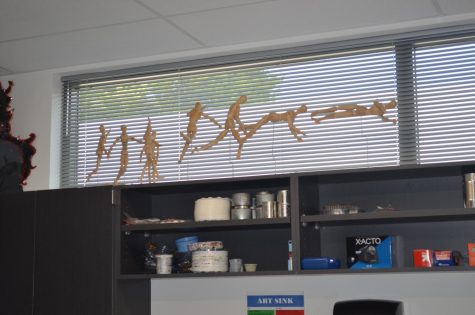 One of the most important things in an Art Club is the students. It attracts an eclectic mix of students who all share a passion for art. I noticed how comfortable the students looked being able to work on their art and being able to talk and have fun.
Sophomore, Jordan Masters, a student in the art club said that they liked it there because they don't have to go home. The art club is like a safe space for some students.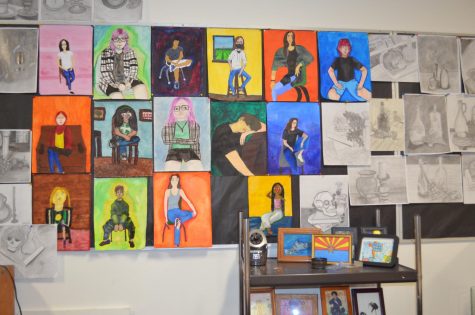 A lot of the art that students work on isn't assigned, so students have a chance to work on the art that they would do at home. This is a nice thing for students because sometimes at home things can get busy, and it would be hard to work on it in your own time, but the art club gives them a chance to get it done.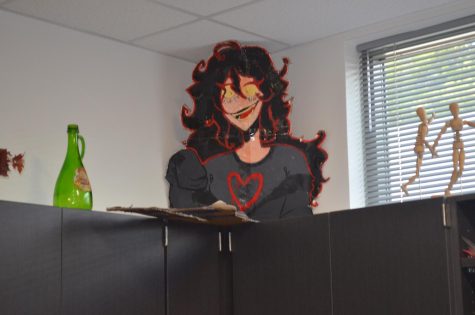 Although it's only one day out of the week, it is the highlight for many.
"This is one of my favorite parts of the week." Sophomore Isabel Thompson said.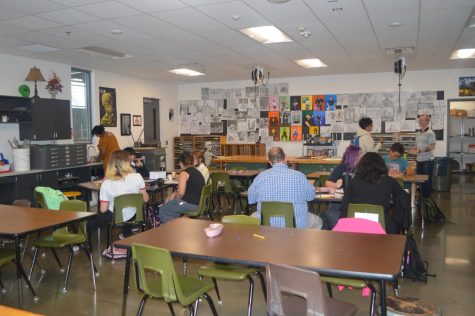 Not only is the art club enjoyable for the students, but for the teachers as well.
"As a teacher watching students working is great. What's even better is to see them loving the project and super involved in doing the best they can. It makes me feel like I'm doing a good job." Mr.Hewlett said. It's amazing knowing that when a teacher see's their students working and having fun it makes them feel proud.
The Art Club here at Greenway is an awesome club for students who just want to hang out with friends and work on art. Students don't even have to be in an actual art class in order to go to Art cCub.