Nothing Could be Finer Than Watching the Diner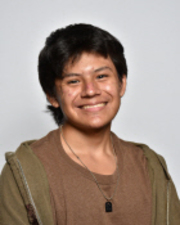 NOTHING COULD BE FINER THAN WATCHING THE DINER
The opening night of the Greenway Theater's production of "The Diner," was September 21. It took the whole school by surprise by announcing the play so early. Mr. Losenicky better known as Mr. L and his crew shared their struggles and achievements. Given only four weeks to finish a whole play production, the Greenway Theater deserved a round of applause from its audience. So, what happened behind the curtains, and was the effort acknowledged by the rest of the school?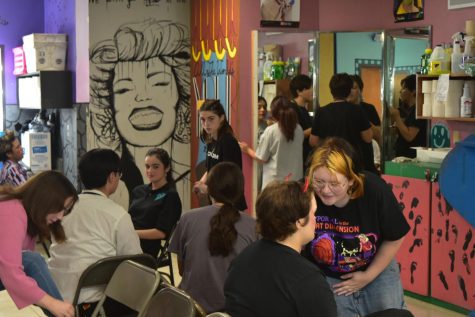 "Definitely the more intense scenes at the end with Henry and Cleo and the whole daughter-father dynamic we had there,(were highlights of the play)" Senior Corina Allen said.
The play was overall comedic, yet they were not afraid to handle harder topics. The tension between some scenes was high because you had a daughter confronting a mother on one side, and then an absent father meeting his daughter on the other end.  There was a brief period of time to develop their roles, many of the actors found it a struggle to get into character. However, the actors were able to give their characters much personality when it came to performing in front of an audience. Every character had their own special personality, and some definitely charmed the audience.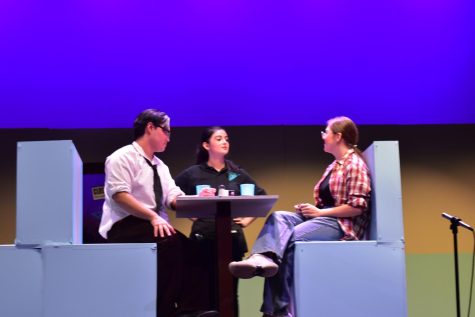 Sophomore Adrian Mendoza said it was a challenge to put together a play in four weeks. Demon Drama will be given more time to work on their next play; given that time the audience can expect more exaggerated sets, plot, characters, and tech. Again, it was impressive that Demon Drama could pull off a performance like this in such a short period of time.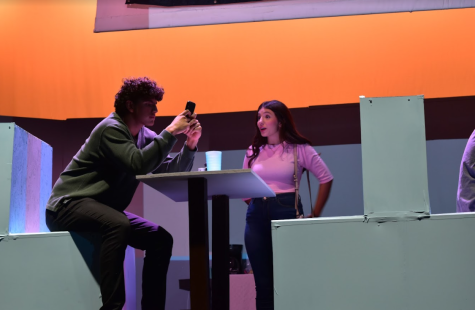 The final product of the play followed the stories of a wide variety of characters. Some of the included lessons were of acceptance of who others love, standing up for your opinions, being there for people, and acceptance.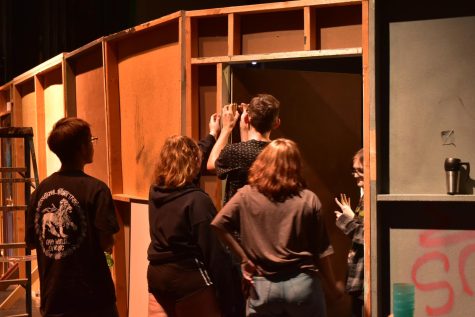 Sophomore Steven Mata expressed how he gives props to the technical design that went behind the play. Not only was there an inclusive story, but the tech and set design were executed well. Although not many appreciate the other aspects of theater, besides the acting, there are fanatics in the crowd who could have appreciated the effort the crew put into the play to make it more alive. The lighting crew was amazing and put in a lot of their time to give an outstanding product.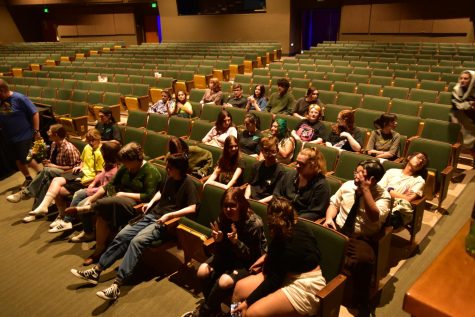 Drama put in lots of hard work for their fall play, and overall succeeded in getting laughter from the audience. Without a doubt, Demon Drama did an amazing job with a very short amount of time to prepare.