JV Volleyball Heeds the Call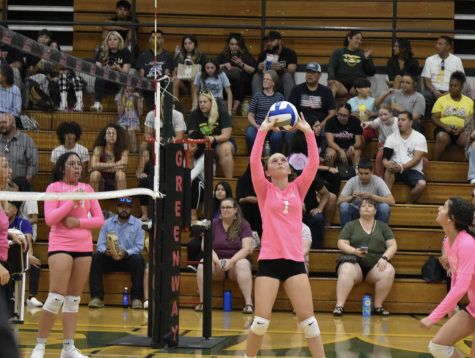 JV VOLLEYBALL HEEDS THE CALL
Playing and practicing on the court is more than just a game for Greenway's JV volleyball team. What looks like just a sport to our eyes is an escape and a time of freedom for the players.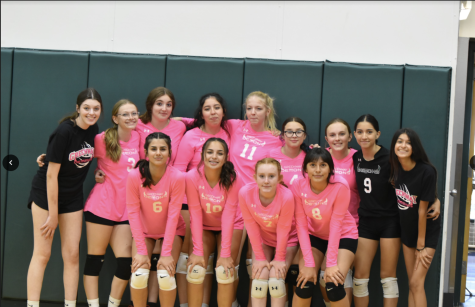 "Volleyball was my outlet. It was the place I could go to just have fun, let off steam, shut the rest of the world off (besides my team)," JV volleyball Coach Nelson said. Coach Nelson played volleyball for high school and got the amazing experience of traveling the nation while she played for college. She has been coaching for 30 years, and 21 of those years have been spent here with us at Greenway. Seeing her players grow both off and on the court is one of her favorite things about coaching.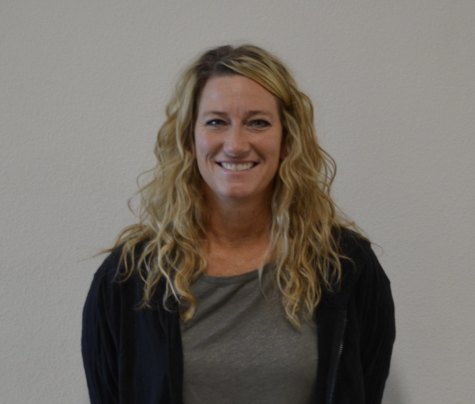 As much as Coach Nelson would love to praise all of her girls, she would also like to give a special shout out to team captain Halle Fassoldt. This young athlete is a leader and her positive attitude casts a ray of sunshine on the whole court and anyone that is around her.
"She is a great role model and sets the example to be followed," Coach Nelson said. Halle's work on the court is amazing, and she can play any position in the game.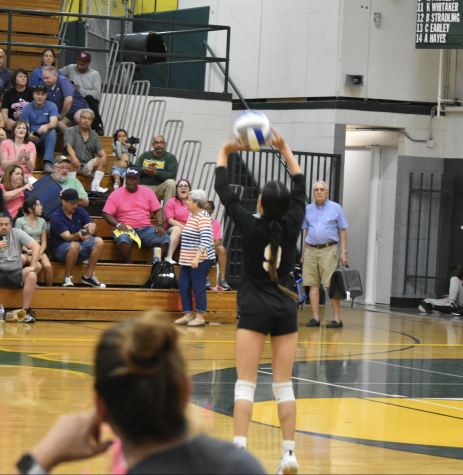 It is safe to say that our JV volleyball team has had some really tough competition this year. And while we can not say that they are reigning champions, we can say that our players gave it their all. They most certainly had fun, and grew as a team over time.
"Our JV season has been quite a roller coaster." Coach Nelson said. But she does not look at the wins and losses of the season, she looks at how the team has grown since their first match. Being a good sport is a big part of the game, and the JV volleyball team is a great example of just that. No matter what the score is they keep their head high and give their all the whole game, which is all a coach could ask for.
"I am very proud of the progress we have made and truly enjoy coaching them." Coach Nelson said. Even though the team has two wins and eleven loses, Coach Nelson is very optimistic for the future of the JV volleyball team.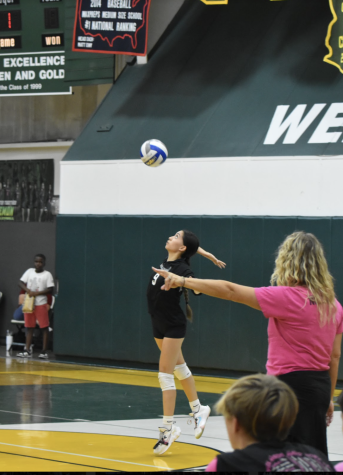 But the players don't keep their heads up and push through the game for nothing, for the student section is a major help for the players during games. All the support and fun cheers gives the players a reason to never give up and give their all through the whole game. But cheering is not the only way to support the team. Themes like pink out, dress like Adam Sandler, and dress like a minion are some of the super fun themes that the crowd uses to keep the energy high in the gym.
Greenway is extremely lucky to have such an amazing group of girls on the JV volleyball team. And we can give a big thank you to Coach Nelson for that.