Swim and Dive Keeping the Water Alive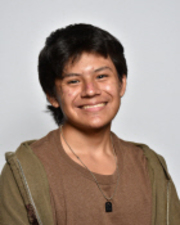 SWIM AND DIVE KEEPING THE WATER ALIVE
Much like the way seasons change throughout the year, Greenway's swim team has been introduced to a new change. This year, Coach Jennifer took over.  Our swim team enjoyed their season, and put a lot of hard work in, and had a blast.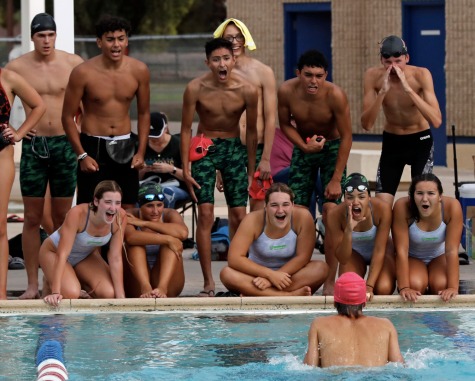 Success in the swim team was something that could not easily be obtained.
"We prioritize endurance. Swimming a variety of distances and strokes means we need to be able to consistently meet times and improve. This comes with endurance training first and then strength," Swim Coach Ziance said.
The amount of effort given by our swimmers is something that uses all the muscles in their body and controlled breathing, so it's no wonder that some racers feel exhausted after a race. The amount of strength that goes into one race is tiring already, so one can imagine how tiring swimming in multiple races feels.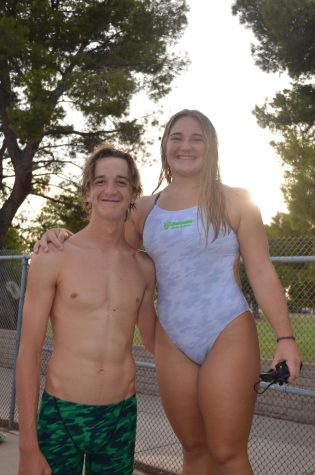 "Hard work beats talent when talent doesn't work hard," Grace Madril said. Many of this year's swimmers had a passion that drove them to success in the pool.
Some achievements for the swim team this year would include having Senior Giddion Stemmons as the male swimmer of the district meet, and the girls placed second in this year's district meet. Without a doubt, this year's season showed how passionate Greenway's swimmers are about their sport.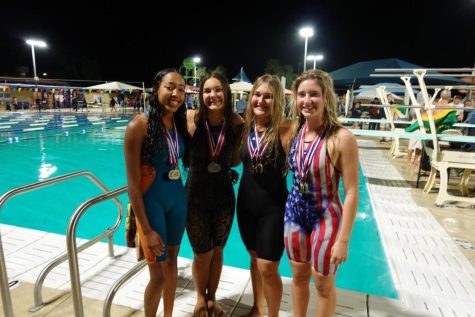 "It's fun being competitive with the team, but sometimes the work becomes too much for me," Senior Kali Beaker said.
Overall, the work that is put into the swim is something that many seem to underestimate because many assume that anyone can learn to swim. However, no one sees that it takes a lot of work to learn to swim faster than your competitors. Greenway's swimmers and divers are students who step up to the challenge each time they went to practice by challenging themselves to cut their time.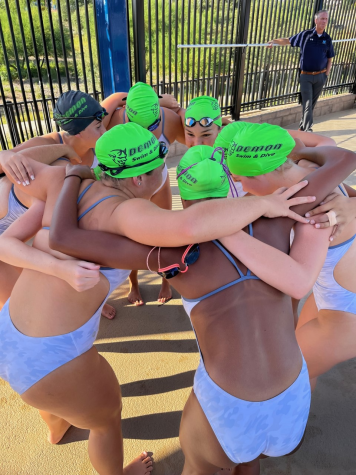 This year's swim and dive season has been very tiring, yet very rewarding for all of our hard-working swimmers. The new faces appearing on the team are very exciting for future seasons, and the seniors on the team, who have contributed so much, will be missed. We can only expect a lot of improvement in next year's swim season because both the swimmers and coaches have already learned so much from this year's season.