Omar the Great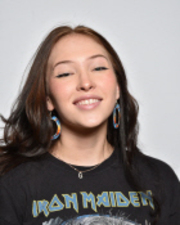 OMAR THE GREAT
Defying the odds has never been a challenge for Senior Omar Kamil.
As a top 1% student, International DECA Competitor, chess enthusiast, Academic Decathlon champion, National Honor Society member, and president of the Key Club, Omar's resume is expansive and unmatched. His dedication to his academic success is clear, and most of his classmates were sure he could easily find himself enrolled in Ivy League colleges following graduation. There was no doubt that Omar could attend prestigious universities, so it came as no surprise when he was selected as a finalist for the QuestBridge National Scholarship.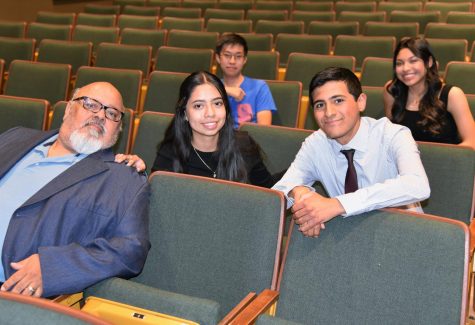 According to Questbridge.org, QuestBridge is a national non-profit program based out of California that seeks to match low-income, high performing students with prestigious colleges across the country. While any student can apply, finalists usually exceed academic expectations. They rank from the top 5% to the top 1% of their graduating class, score at least a 27 on their ACT, and earn A's in the most challenging AP and Honors courses. Students complete the Questbridge application and determine a list of their top 12 universities. By October, students are notified if they are chosen to move forward with the program. Then, finalists complete several applications for their list of 12 colleges. On December 1st, some students are "matched"  and admitted to their universities.

Out of over 17,900 applicants, 1,755 matched with elite universities with a program valued at over $200,000. This covers the cost of tuition, room, and meal plans for low income students. This means that only 10% of applicants actually receive the grant despite their decorative resumes.
When I learned that Omar had become a finalist, I was unsurprised. I congratulated him on his stellar accomplishment, but there was no doubt in my mind that he would match with one of his preferred colleges. For two months, Omar worked rigorously to finish his applications. We all waited in anticipation for December 1st to come.
When it did, I could hardly contain my excitement. I was so eager to learn which University he had matched with, but Omar was unsure if he could match at all. When the time finally came, Omar excused himself from the room. He took his Chromebook into a nearby workspace to open the decision email on his own, leaving myself and the rest of the Academic Decathlon team to anxiously wait his news.
"Did you match?" Junior Daniel Tang said when Omar returned.
"I opened the email and then immediately opened another tab," Omar responded, trying to mask his anxiety with nervous laughter. "I'll go now." He crept back into the room.
Several more seconds of silence passed as we waited. To my left, Daniel tapped his foot. I noticed that I was biting my fingernails.
Finally, Omar spoke.
"I got matched!" Kamil said.
I let out a breath I didn't realize I was holding. He had matched with Northwestern University in Illinois, a school with a 7% acceptance rate and a minimum 4.1 GPA requirement.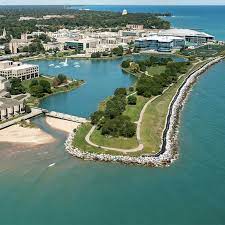 I knew that Omar was a shoe-in for the grant despite the unfavorable odds, as did most of out classmates and teachers. But something about watching it finally come to fruition was an unforgettable experience. Months later, I interviewed Omar about his experience.
"It definitely lost a bit of its luster once the initial disbelief wore off and the humdrum of life took over," Omar said. "The prospect of moving to a completely new state with totally foreign weather and a culture I've only seen represented in mobster flicks also added an element of uncertainty to the whole thing, prompting questions I never thought I'd have to google like 'how to be competent' and 'how many layers to wear in sub-zero weather,'" With temperatures often in the mid-teens, he's absolutely correct. But the cold will be the least of his worries as he pursues a degree in electrical engineering.
Omar also wants to dedicate a special thank you to some faculty members who helped him along the way
"I would've had a snow cone's chance in Hades of doing this if it weren't for the love and support of my family; the tireless work ethic of Mrs. Cannaday, Mrs. Roberts, and Mrs. Mattingly, who wrote the best recommendations despite my late (read: week-before-deadline) notices; the bottomless knowledge of Mrs. Goguen; and my college advisor Ashanti Mendez, who patiently trudged through the editing process of my first essay drafts with me," Omar said.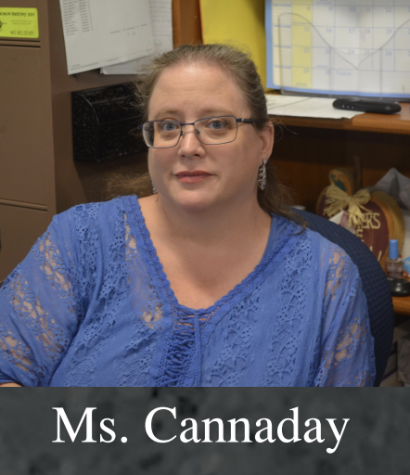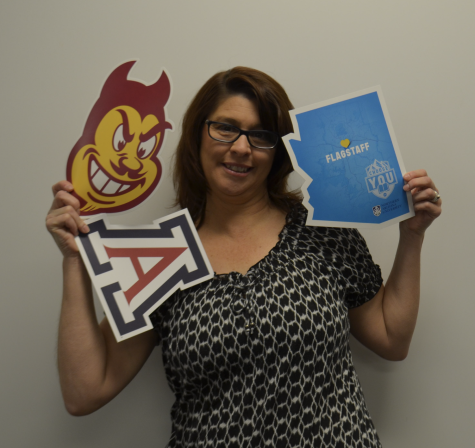 As he follows his new pursuits, it's clear that he'll have plenty of support. It's hard to imagine Omar living without the support of his friends and faculty here at Greenway High School, even across the country in Illinois. He's pioneered a new path for low income and first generations that spans beyond our small campus – he's impacted our whole community. Omar Kamil has defied the odds once again, this time leaving a lasting legacy for students who need it the most.