Hollers to Senior Girls B-Ballers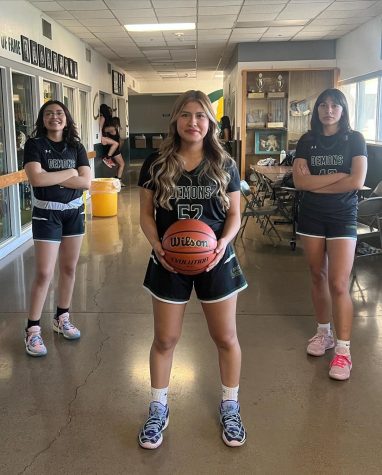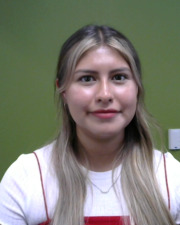 HOLLERS TO SENIOR GIRLS B-BALLERS
It's that time of year again: Greenway bids farewell to our Senior Girls Basketball players. These young women have been an integral part to our school's athletic program and have left a lasting impact on their teammates, coaches, and fans. As they prepare to move on to the next chapter of their lives, we take a moment to reflect on their accomplishments and celebrate their contributions to our school's basketball legacy. Join us as we honor these remarkable athletes and wish them all the best in their future endeavors.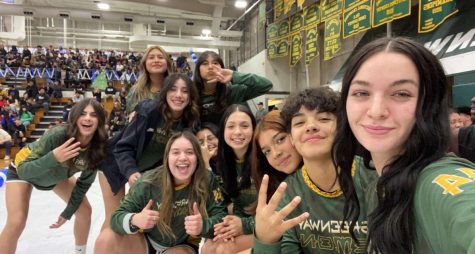 "What I would say to basketball girls is to keep your head up and apply the skills you've learned from us, like working on a team and resilience, to your everyday life.
I'm so proud of all of them.
Things to remember are the moments with team members, team bonding, team dinner etc., and also making a run their junior year and making the elite 8!
Best things are the bonds and friendships you make with your teammates," Coach Fowler said.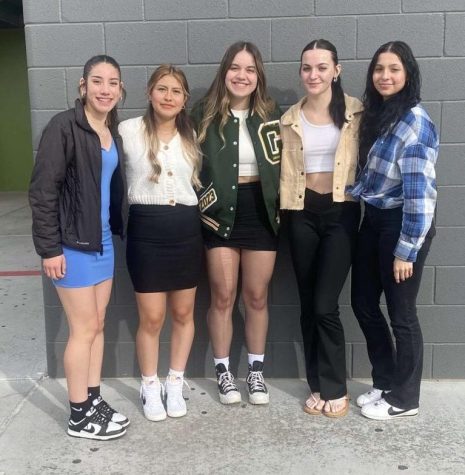 "Some of the things I miss during basketball season are the bus rides, the bus rides were so much fun! Especially when we would all get together in the bathroom and do our hair while listening to music!
This season was one of learning and rebuilding. Our team had potential, definitely, but some things we just couldn't get to click. It was hard considering we were a team of mostly sophomores and seniors.
The seniors that I am going to miss the most are Layla and Lex for sure. I will miss Layla because she has the kindest heart and is easy to jump into a conversation with. Lex is a great leader because she's strong and was our leader. I'm so proud of our seniors and appreciate the time and teachable moments they have given to me, as well as the team," Sophomore Mackenzee Reilly said.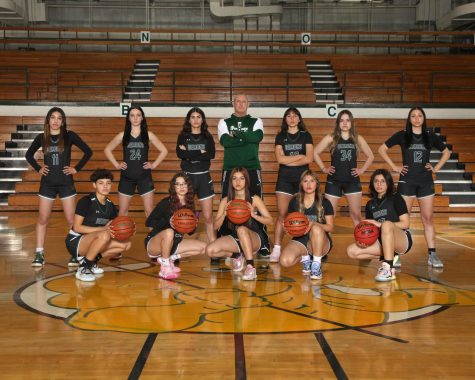 "I'm going to miss playing with my team. Hopefully, I'll be able to play with my team again next year. I would describe this season as interesting and fun.
The majority of the season had lots of positive things. The only negative thing I would say about this season was that we would get at each other's throats during some games because of how frustrated we all were.
I'm going to miss Alexis, Brisney, and Maya. Some of my best memories were practicing with them and having them cheer everyone on. One thing I would like to say to the senior girl's basketball team is that I wish you the best of luck for the rest of your life out of high school!
Don't forget about us. I'm going to miss the energy that they brought to the practices and games," Sophomore Audrina Peralta said.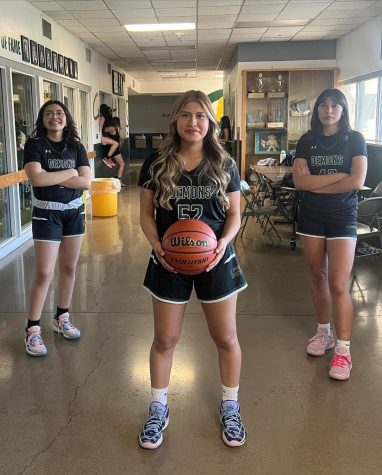 "Some things that I'm going to miss about basketball are the seniors from this year because they brought the energy that everyone needed.
I would describe this season as memorable because even though a lot of people talked crap about each other, at the end of the day we all felt like a family, and it was truly nice to spend time with new people.
The senior that I'm going to miss is Brisney because she's always so positive. Maya because she was so passionate about the sport and she was really funny. Rosa because she was always so happy and goofy.
I would like to say that I hope they never stop being happy, and I hope God stays with them all the time. I'm going to miss their energy, and I'll miss when they act like our parents," Sophomore Alexandra Vazquez said.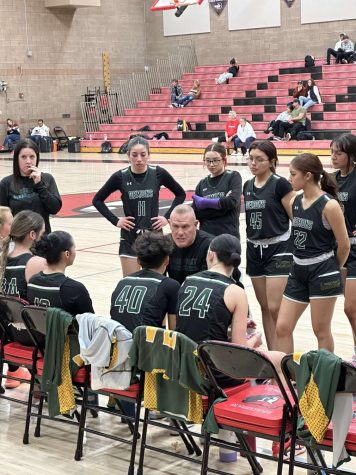 "I am going to miss our seniors for sure. This season was very fun. There were the downs of none of us knowing how things worked, but the positives was making new friends with people to look up to. To be honest I am going to miss all of them, Brisney and her bright energy never being rude. Our baby Layla, the coolest and chilliest person to be around, made you calm.  Alexis her passion and leadership, Rosa her randomness, and Megan and her jumps. I hope you guys have better things coming for you in the future. Hope that we will see you guys our senior year. I am going to miss their different personalities, their leadership, and looking up to them" Sophomore Iveria Saenz Gutierrez said.