I Can't Stand Food That's Bland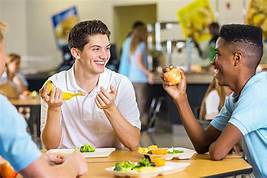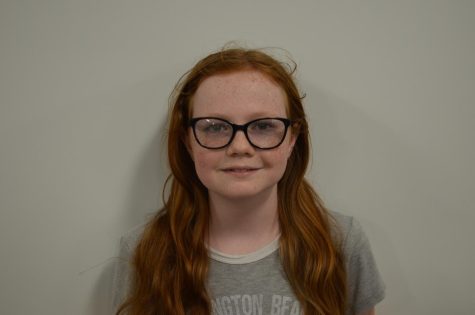 I CAN'T STAND FOOD THAT'S BLAND
Covid 19 has caused longer lunch lines at school. This is causing students to wait in line for 10-15 minutes and leading to less time to actually eat. In addition to this, the limited options lead to repetitive lunches.
The cafeteria lines are so long that by the time students get to the front of the line their food is either cold or there's barely anything left. As well as this, many of the same options are served throughout the week. However, these problems likely stem from the fact that all Greenway students can now get lunch for completely free. "The National School Lunch Program (NSLP) is federally assisted meal program operating in public and non-profit private schools and residential childcare. During the present school year, all students under 18 years of age who attend any of these institutions are receiving  free meals regardless of program eligibility. For this reason, the demand is much greater than the supply (supply chain and manufacturing)," Cafeteria Superintendent Yurina Cortes said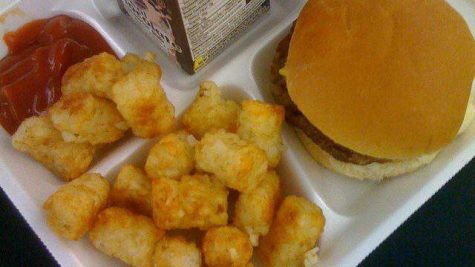 According to Susan Levine's article "School lunches" in the The Washington Post, the National School Lunch Program is as much a political issue as an educational concern. Cafeteria staff grapple with very different challenges: making cauliflower and beets appealing to 8-year-olds, putting whole grains, a healthy entree, a vegetable, and fresh fruit on a plate for a couple of bucks. There is also the task of hiring good workers when the starting wage may be less than the pay at a big-box store.
"I don't really care for the lunches, they're not good quality and they are really bland. One thing they could do is ask the students what they want them to do better," Freshman Anislie Dunbar said.
According to Susan Levine's article "School lunches" in the The Washington Post, they asked eight elementary schools across the country to give us a look at what they offer students. We found some mouthwatering menu options- Cuban sandwiches in Tampa, chicken tikka masala in Minneapolis, and a complex juggling act with federal regulations, budget realities, crunched lunch schedules, aging kitchens and cultural sensitivities, to say nothing of picky eaters.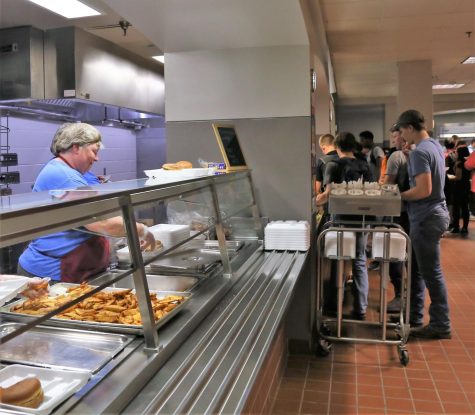 According to Susan Levine's article "School lunches" in the The Washington Post, this is Bainard's first year as a kitchen manager at the 314-student school after other positions at the secondary level. She switched because she wanted to work with the younger kids. "There more open to trying things," in her view, especially if she makes something of a game with her offerings, such as naming a vegetable of the day to introduce something new.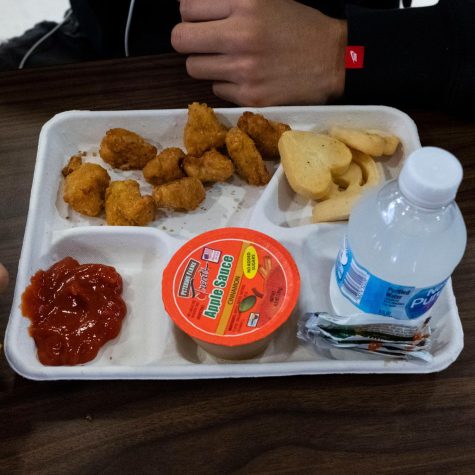 However, the children are not pushovers. That jicama she put out recently, cut into little sticks? "They found it bland," Bainard admits. She plans to try it again this semester and maybe pair it with hummus for more flavor. She has a full kitchen at her disposal thanks to a major renovation six years ago. She wants to theme some meals based on what's being taught through Sorensen's magnet curriculum— another way to expose students to different foods. It's a goal that Principal Brett DePew enthusiastically supports. "Some kids don't get that in their own home," he says.
"The lunches suck, you get the same thing every day, they need to add more options and more sides and fruits," Sophomore Paola Cruz Ruiz said.
According to Susan Levine's article "School lunches" in the The Washington Post, beets, kiwi and jicama aren't the only arrivals for lunch this fall. The school shifted from plastic forks and spoons to real silverware to be more environmentally smart. Ditto is new partitioned plates, which eliminated the need for small plastic cups to keep certain items separate. Ditto bottles of condiments instead of all the even smaller cups in which students used to squirt mustard and ketchup. One change has already been rethought, however. The first week, those bottles were out on the tables with students. That ended quickly. Now they're under closer supervision at the end of the cafeteria line.