The Quest to Pass the Driving Test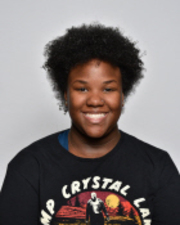 THE QUEST TO PASS THE DRIVING TEST
Have you ever by nervous about taking your permit test?- because I have. Taking your permit test comes with pros and cons.
Sophomore Tatum Peterson said she took in person drivers ed twice and for the third time she took the test online. She said, she preferred online better that way she could just cheat, while Sophomore Jazlin Blanco said she'd do it in person because she's more of a hands on learner.
"I struggle with mostly parallel parking; I can never get it perfect. I'm either too close back or too close up" Sophomore Tyler Mcnally said.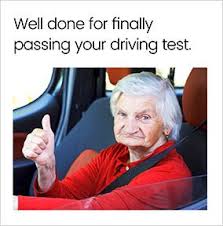 "Something I still have trouble with driving is reading the road signs. Sometimes I get confused and I catch myself in the process of doing the wrong thing and I'm like what am I doing," Sophomore Serenity Lane said.
Sophomore Jazmyne Cordero felt like the goal of drivers ed is teens demonstrating they know how to balance the rough steering, braking, and accelerating in a precise and timely manner.
According to "Online Drivers Ed vs In Person Classes" In-person classes require you to physically show up to a classroom to be taught driver education. The hours for these types of classes are strict and their length depends on state specifications while online drivers ed requires courses to be taken entirely on the internet. These types of classes are much more flexible for people since they can complete them on their own time."
When it comes to learning to drive, things aren't always smooth sailing. In order to ace the test and become a safe driver, learners have to build up a large range of skills some of which are easier to grasp than others.
 When getting your permit or driver's license you have a responsibility and it's one step closer from becoming a young adult.