Homecoming was Mind Numbing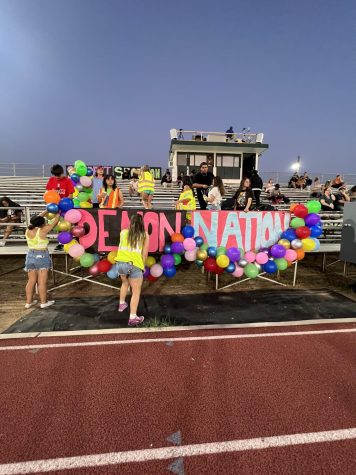 HOMECOMING WAS MIND NUMBING

Student council members have been stressed and under pressure to make Homecoming the week the best it can be. StuCo even took over the dance that used to be put on by DECA. Homecoming week includes the assembly, after-school activities such as Demon Fest, Movie on the Lawn, and the homecoming dance, all of which the Student Council plans, runs, and promotes.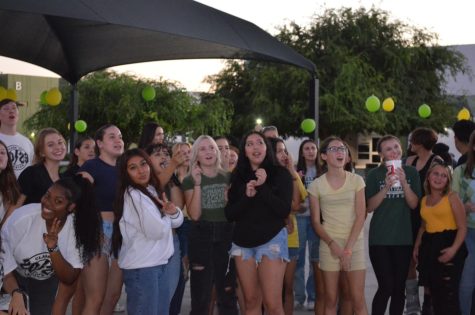 With all of these activities, there needs to be fun decorations and promotions to get others involved and interested. This process was started four weeks before homecoming, so the spirit theme ideas are picked, themes for the whole week are made, and everyone is assigned to start helping get the show get on the road.
Posters begin getting created which will continue throughout the whole process, as well as planning for every one of the nights. The first activity of the week included our school spirit assembly on Monday. Monday evening karaoke on the lawn was held where students came to sing and laugh for a couple of hours.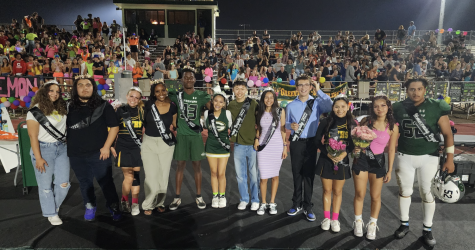 On Tuesday StuCo hosted a Movie on the Lawn night for the movie "Back to the Future" which is fully on theme and goes hand-in-hand with Greenway's 50th anniversary.
Wednesday, Student Council members helped the Key Club with the canned food drive. The purpose was to help collect cans from around the neighborhood.
On Thursday, spirits began to rise for our fun-filled Demon Fest, which included interesting games, loud music, with a lot of people. To finish the night off right, an intense, fast-paced, water balloon fight was held between students on the practice field.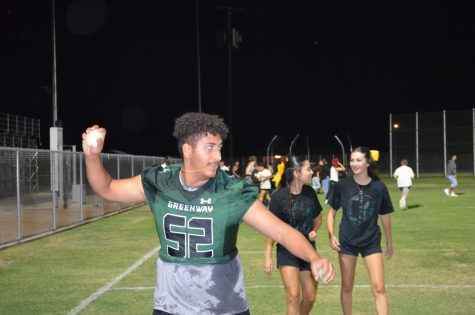 By Friday, our Student Council members were tired, but their spirits were still up because it was Friday, meaning the homecoming football game was just hours away. Greenway played Prescott and unfortunately lost, but luckily the homecoming dance was the following day, and everyone was excited about it.
On Saturday, the Student Council went during the early hours of the afternoon to set up the dance. They hung streamers, posters, balloons, and ensured everything was perfect for the dance. It was now seven and all the hard work these outstanding students did finally paid off. Students from all grade levels arrived and were ready to party!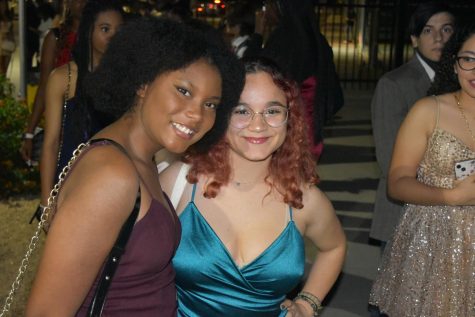 The dance was dark with flashing neon lights, along with the entrance being covered with pretty balloons and streamers. There were games, such as corn hole, to keep even the antisocial people happy and entertained. With loud music, loud laughs, and everyone satisfied, the night proved to be great. At the end of the night, student council members stayed after the dance to make sure everything was cleaned up and left looking the way it was before.
Without a doubt, Homecoming was a great success thank to our hard working Student Council.