Drinking Coffee at School is Cool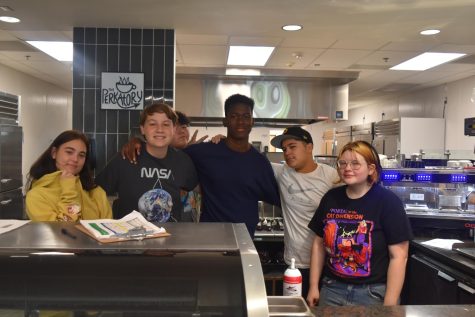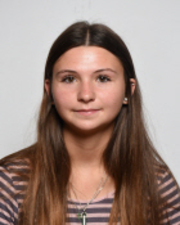 DRINKING COFFEE AT SCHOOL IS COOL
Imagine, after a long night of homework, or even a busy morning of school before lunch, being able to go to your very own campus for a nice cup of freshly made coffee. These students make drinks happily everyday just for you. Not only do they have coffee, but they also have frappes, teas, and even smoothies, all for just $3. oo or less!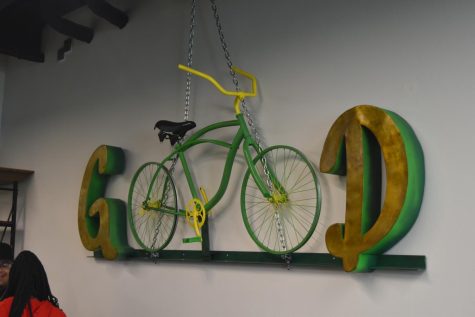 "Being part of Perkatory is fun! What makes it fun is Mr. Dudo, always making jokes and making it a fun environment. I like making frappes because they are easy, and it's just fun," Senior Megan Maxwell said.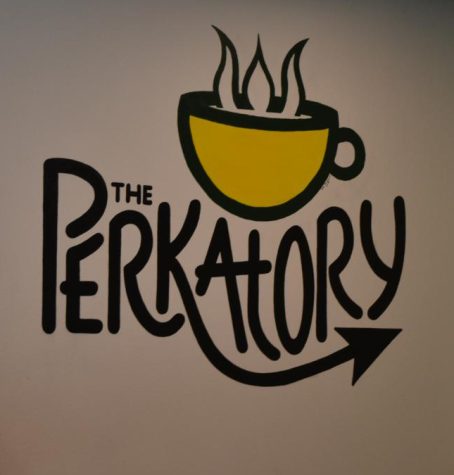 Unfortunately, Perkatory has not been able to sell food this year, as well as last year too. Hopefully soon these issues will be solved, and we will also be able to not only drink their amazing drinks but also eat their amazing food.
"We serve a variety of coffee based drinks like cold brew, iced and hot lattes, frappes, and macchiatos. In addition, we also have non-coffee drinks like our iced peach tea and tropical green tea, chocolate milk, hot chocolate and our 100% fruit smoothie. We were told that we couldn't sell food last year because all students were receiving a free lunch paid for by the federal government. This year, with students being charged for lunch again, we were under the impression that we would be able to sell food once again. However, we were told over the summer that we still cant sell food this year. It's a big issue, and luckily there are ongoing conversations between teachers in these programs and the district officer personnel who implemented the decision. I am hopeful that sometime soon we will be able to sell food again,"  Greenway Hospitality teacher Mr. Dudo said.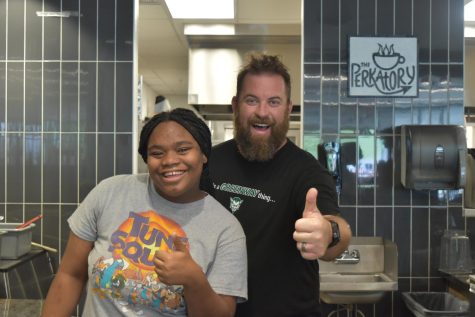 "Perkatory is a good place to stop if you cant make it to other places. They're cheap and reliable; the drinks are great. They have good flavor; they get drinks out as fast as they can, and the people serving have great personalities and are always nice," Senior Kaitlynn Means-Atkinson said.
Despite Perkatory not being able to serve food, they are still able to make food in the Hospitality class itself. So far this year, they have made cookies, frittatas, and even pizza dough from scratch which allowed them to actually make pizza.
"We get the recipe, he makes it one day and then the next day we make it ourselves with the groups we are in,"  Senior Megan Maxwell said.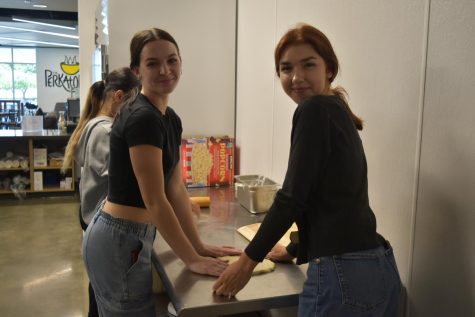 "They have great service and just the music playing in the background made me feel so welcome and happy. They get their orders out as soon as they can to you and they seem to enjoy what they are doing for the students,"  Sophomore Jazmine Maddeaux said.